Flooding

Canadian Disaster Database
Publications
By taking an active role in your community, you are helping to build a culture of preparedness in Canada. While governments at all levels are working hard to keep Canada safe, everyone has a role to play in being prepared for an emergency.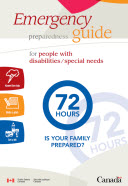 A cooperative effort between twenty public and private organizations who were consulted for their subject matter expertise and special insights.
More Get Prepared Publications…
Did You Know?
If you or a family member has a disability or special needs, there are certain actions you can take now to prepare for an emergency, like creating a personal support network.
Secondary Navigation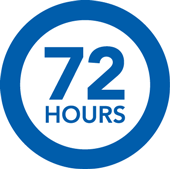 Is Your Family Prepared?
News
Stay Connected
Priorities
Date modified