Severe Winter Weather
Canadian Disaster Database
Publications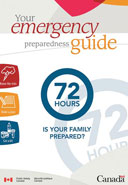 As our flagship publication, this guide explains in greater detail the steps Canadians should take to become better prepared for emergencies. Included are a Family Emergency Plan template and list of emergency kit items.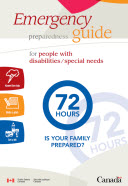 A cooperative effort between twenty public and private organizations who were consulted for their subject matter expertise and special insights.
More Get Prepared Publications…
Did You Know?
If you or a family member has a disability or special needs, there are certain actions you can take now to prepare for an emergency, like creating a personal support network.
Secondary Navigation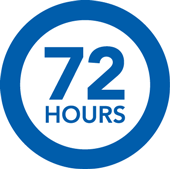 Is Your Family Prepared?
News
Stay Connected
Priorities
Date modified