Flooding

Canadian Disaster Database
Publications
By taking an active role in your community, you are helping to build a culture of preparedness in Canada. While governments at all levels are working hard to keep Canada safe, everyone has a role to play in being prepared for an emergency.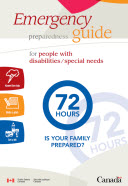 A cooperative effort between twenty public and private organizations who were consulted for their subject matter expertise and special insights.
More Get Prepared Publications…
Did You Know?
If you or a family member has a disability or special needs, there are certain actions you can take now to prepare for an emergency, like creating a personal support network.
Safety Tip
Hot topic: Summer safety
Summer is a time for family road trips, outdoor fun in the sun and hopefully lots of great weather. Here are some simple reminders to prepare for safe summer days
Secondary Navigation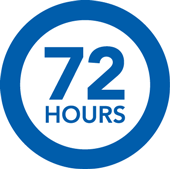 Is Your Family Prepared?
News
Stay Connected
Priorities
Date modified